Fellow Canadian indie developer and universal wunderKid, Noel Berry, has released his latest game Leap4Blue.
It's a visually stunning puzzle platformer with some really fun mechanics. I've only begun to scratch the surface on this one, but I know I'll be sinking a good amount of time into it.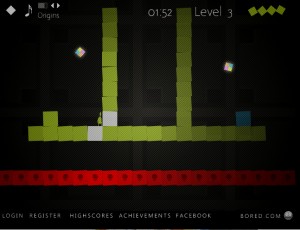 I had a chance to meet Noel at OrcaJam a few weeks ago and he's just as awesome as his game.
I'm really looking forward to Noel's next game – it has a core mechanic that is very similar to my next game and it'll be fun to see how each of us explore the mechanic in our game's design.